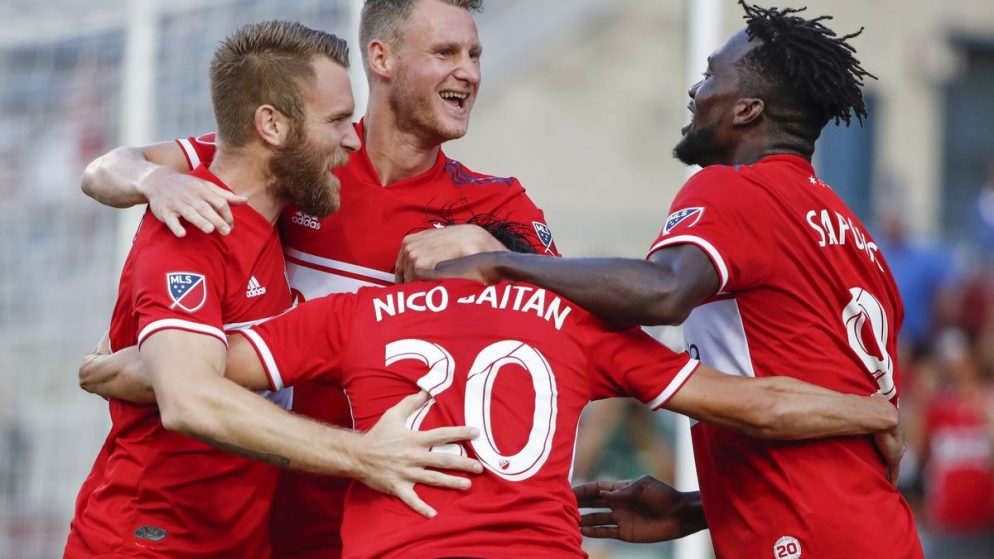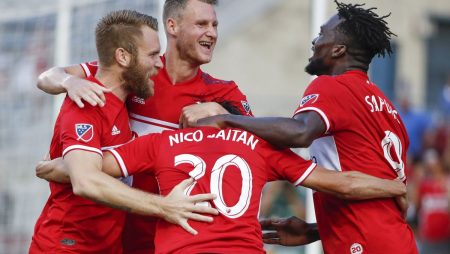 Two MLS teams on the outside of the playoff picture in their respective conferences will meet up Saturday night when Sporting KC faces the Chicago Fire. At home, Sporting KC is slightly favored with a moneyline at +100 compared to Chicago's at +235. Meanwhile, a draw is set at +264.
The Fire has a lot to gain from this game. They are ninth in the Eastern Conference but just a point out of a playoff spot. With a win, Chicago can pull into a playoff position. They should also have tons of confidence following a 5-1 win over Atlanta United FC on Wednesday.
Meanwhile, Sporting KC is currently last in the Western Conference. However, they could jump as high as ninth in the conference if they win and get favorable results elsewhere. Of course, they are coming off an ugly result midweek, losing 5-1 at home to LAFC. They have just one win to go along with four losses in their last seven games across all competitions.
Desperate Times
Coming off a lopsided loss, it's safe to say that Sporting KC is desperate. Their injury situation also puts them into a state of desperation. In addition to missing a few players to long-term injuries, there are a few more who are questionable to play Saturday night because of minor injuries. That list includes Johnny Russell, who's currently tied for the team high with seven goals, and longtime U.S. international Graham Zusi.
With such a quick turnaround, this would normally be a game that Sporting KC rotates their squad to give guys a break. However, given all of their injuries, they don't have enough depth to rotate their squad. They also need to push the regular starters who aren't hurt in order to erase the memory of that 5-1 midweek loss as quickly as possible.
Just Kindling
It must be noted that Chicago's 5-1 win over the reigning MLS champs is a little misleading. Atlanta used a heavily rotated squad, so the Fire did most of their damage against United's second string, which helps explain the five-goal outburst. Moreover, Chicago was winless in their last seven games prior to playing Atlanta, so that win could be more of an aberration than a sign of things to come.
During that seven-game winless streak, the Fire had just one game in which they scored more than one goal. Nicolas Gaitan has paced the team with eight assists this season, but goal scoring has been a little sparse outside of CJ Sapong's eight tallies, and even he's been a tad unreliable in front of goal this season.
180-Degree Turn
Look for both of these teams to make a 180-degree turn from their last outing, one for the better and the other for the worse. Chicago is yet to win a road game this season, so they shouldn't get their hopes up to walk out of Kansas City with three points. Meanwhile, the home crowd should provide the kind of lift Sporting KC needs at this point of the season. Bet on Sporting KC to come away with a much-needed win on Saturday.