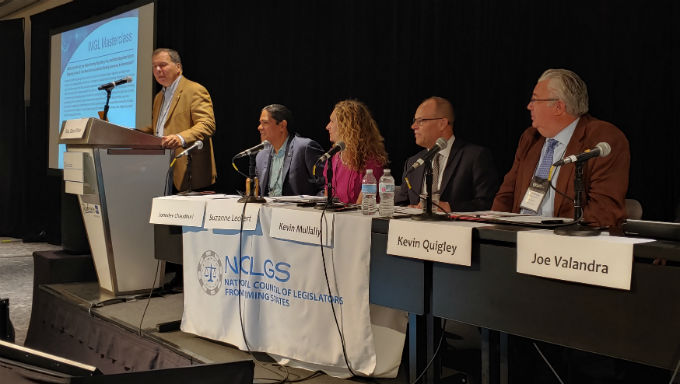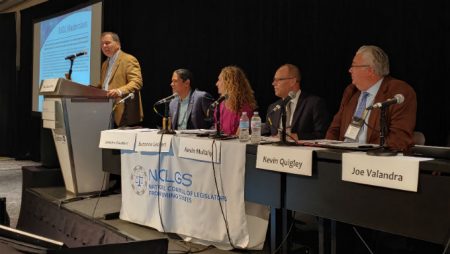 MINNEAPOLIS – New Jersey has been far and away the largest beneficiary of last year's Supreme Court decision to strike down the federal sports wagering ban, garnering more than $3 billion in total wagers and challenging Nevada as the single largest market in the nation. Other states considering sports betting laws have frequently pointed to New Jersey as a road map, but demographics and consumer habits may pose challenges other jurisdictions will not be able to overcome.
A business-friendly environment for gaming operators, a collaborative approach to regulation and a large population base straddled by two of America's largest metropolitan areas have boosted New Jersey into the largest gaming market east of the Mississippi River, but other, more subtle factors have also played a role in its success, particularly with sports betting.
New Jersey residents are among the most active fantasy sports players in the nation; they more frequently use smartphones to conduct transactions than in other states; have disposable income for gaming; and have a more fervent passion for watching sports on television.
These tendencies are some of the lesser-known reasons why New Jersey has been so successful, said Suzanne Leckert, Managing Partner at Convergence Strategy Group. Leckert acknowledged regulatory and population advantages have undoubtedly boosted New Jersey's prospects, but told an audience of lawmakers and gaming industry officials Saturday there were additional benefits found in the Garden State that would be difficult to replicate in much of the rest of the country.
"Those to us are significant indicators of why you see such success of mobile sports wagering in that particular market," Leckert told attendees at during a meeting of the National Council of Legislators from Gaming States (NCLGS).
Online sports gaming undoubtedly presents far greater growth potential than does offerings restricted to physical locations, but even an exact replica of the "New Jersey model" may struggle to match such quick success due to demographic challenges beyond a jurisdiction's control.
"If you look across the rest of the U.S., you don't see those indicators," Leckert said.
"It's not to say there isn't great potential for success for sports wagering on mobile devices across the U.S. However I caution that potential may not be what you're seeing in a market like New Jersey."
Sports Betting Could be Big Winner in Urban Areas
During her address to NCLGS attendees July 13, Leckert laid out several overlaying maps evaluating what her firm deemed the critical measures for online sports bettors. Along with disposable income, they measured potential online sports betting interest by sports consumption habits as well as mobile internet usage patterns.
The Northeast proved the most fertile ground under this study, with New Jersey among the top states for all the aforementioned factors. It was rivaled by other jurisdictions in the I-95 corridor, including Washington D.C. and its suburbs, portions of New England around Boston as well as the greater New York City metropolitan area.
This bodes well for locales such as the District, which expects to roll out its mobile sports betting market in the coming months, as well as Massachusetts, which is still debating an online sports betting bill now. It also reinforces the potential for a robust online market in New York state, though the legislation to do so has been stalled by elected officials for months.