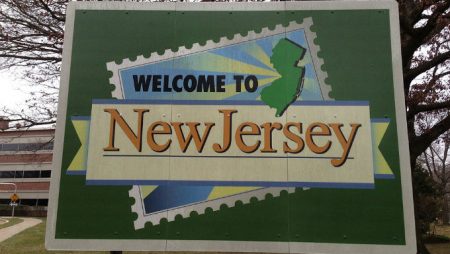 Summer is traditionally a slower time for sports betting as the NFL is in its offseason, the NBA and NHL have wrapped up and it's just baseball that's on the main screen. However, the state of New Jersey still had a healthy month of action in June.
NJ sees $273M In Action, $9.7M In Profits
According to the official state financial report, New Jersey saw its residents bet $273 million in June, which is a very healthy number. While it's slightly lower than the May numbers of $318.5 million, keep in mind that June is traditionally one of the quietest months for sports betting.
As a result, the state collected $9.7 million in profits on sports betting, which was notably less than the $15.5 million it collected in May.
Few would have expected a repeat of the May numbers as those were record-setting. It was the first time in history that the state of New Jersey outpaced Nevada in terms of sports betting handle for a given month. Even the June numbers are impressive as Nevada usually brings in about $300 million in action that month.
Overall gaming revenues in June (including casino action) was $283.8 million, which is an incredible figure. That's a 21.5% increase over June 2018. Of the total gaming revenue, $236 million was casino gaming, which was also up 13.7%, while internet gaming accounted for $38.1 million.
Looking at the year-to-date numbers, New Jersey has raked in $1.59 billion, which is up 26% over 2018. Those are some incredible numbers that will be quite useful for the state's budget in many other areas.
Internet Accounts for 83% of Sports Betting
In what really shouldn't be much of a surprise, online wagers accounted for 83% of all sports betting in June.
What was surprising was the amount of action during what many consider the dead part of the sports calendar. The NBA playoffs wrapped up in early June and there wasn't a whole lot of other action in the four major U.S. sports outside of baseball. But the FIFA Women's World Cup, golf's U.S. Open and the French Open in tennis.
FanDuel, DraftKings Dominate New Jersey Market
In terms of the big winners in the state of New Jersey, the industry leaders were again FanDuel and DraftKings, with William Hill was a distant third.
FanDuel Sportsbook has had the most action in the state every month since February. In June, it pulled in $4.4 million in revenues between its online offering and a land-based location at the Meadowlands near Giants Stadium. Online betting accounted for more than half of the action at $2.73 million, though the brick-and-mortar location still delivered healthy numbers thanks to its proximity to New York City.
DraftKings Sportsbook reeled in just over $2.7 million. It can compete with FanDuel online (with $2.69 million in action online), but DraftKings trailed in terms of the retail spot. Their land-based location in Atlantic City brought in less than $35,000 in revenues.
William Hill was the only other operators to surpass $1 million. However, competition is expected to heat as William Hill ramps up its business and Bet365 gets set to open up shop.