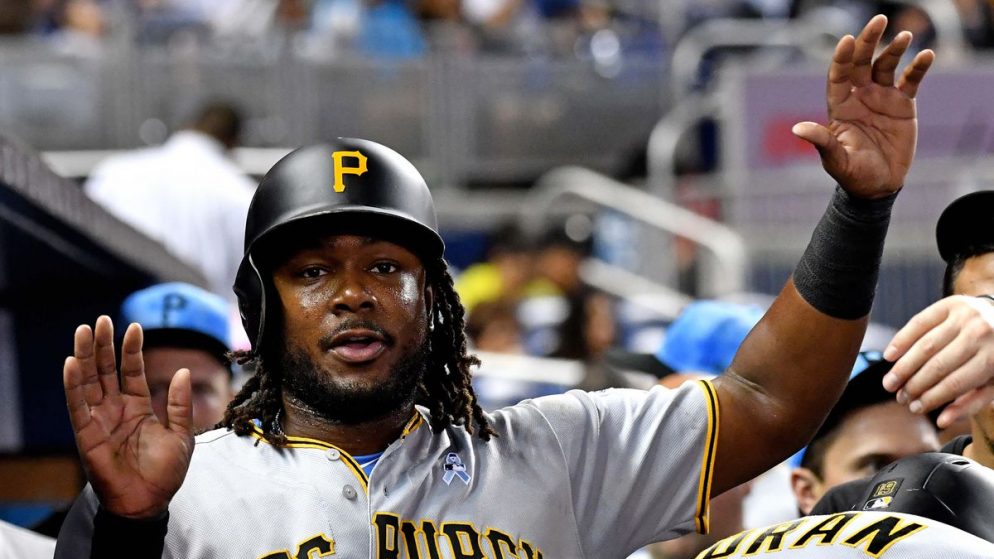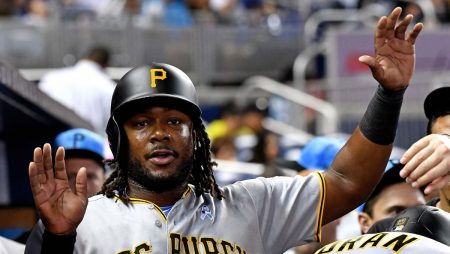 Friday night will feature the first of a three-game set between NL Central rivals when the Pittsburgh Pirates (38-41) travel to Miller Park to take on the Milwaukee Brewers (43-38). In a solid NL Central, neither team finds itself more than five games behind the division-leading Chicago Cubs. The Brewers are actually just one game back. With that in mind, both would love to put pressure on the division by going on a little winning streak leading up to the All-Star Game.
For Pittsburgh, they have won two in a row, winning the three-game interleague matchup with the Houston Astros. For Milwaukee, even though they lost the series, they were able to take the finale 4-2 against the Mariners. The pitching matchup for this one will feature Chris Archer (3-6, 5.56 ERA) pitching for the Pirates against the Brewers' Jhoulys Chacin (3-8, 5.88 ERA). First pitch for this contest is scheduled for 8:10 pm ET.
The moneyline for this contest is set at the Pittsburgh Pirates +138 and the Milwaukee Brewers -148. The over/under for runs scored is set at 10.5.
By The Numbers
On the offensive side, both of these teams are middle of the pack type teams. The Brewers currently rank 15th overall as they average 4.94 runs per game (5.02 at home). For the Pirates, they come in 18th at 4.63 runs per game (4.60 on the road).
On the pitching side, neither team has been great. The Brewers rank 19th in earned run average with a staff ERA of 4.70 (4.81 at home). For the Pirates, they fall to 27th with a 5.05 ERA (4.81 on the road).
When you put it all together, Milwaukee slightly edges the Pirates, although they both find themselves in the negatives when you look at run differential. The Brewers rank 19th in the majors with a run differential of -8 while the Pirates rank 24th with a run differential of -64.
Pirates Look To Inch Closer To .500
As we sit around the halfway mark of the season, the Pirates have to be ecstatic to find themselves just five games out of the division lead with some of their inconsistencies. One player that has been anything but inconsistent, though, is Josh Bell. The slugging first baseman has been electric this season. Thus far he is hitting .311/.384/.646 with 22 home runs, 70 runs batted in and 61 runs scored. While he may not have got the nod as the starting first baseman for the National League, he has certainly been the definition of an All-Star through the first half.
On the pitching side is where Pittsburgh leaves something to be desired. In particular, Chris Archer has yet to show the frontline dominance that made him so coveted when the Pirates traded for the starter with the Rays. On the season, he is 3-6 in 13 starts with a 5.56 ERA, 1.48 WHIP and opponents are hitting .253 against him.
In 69.2 innings, he has allowed 67 hits, 43 earned runs, 18 home runs and has struck out 74 versus 36 walks. Despite the poor numbers, Archer did pitch relatively well in his last outing holding the Padres to one run on two hits and three walks in five innings. He also struck out five in that contest. He will look to build off of that on Friday.
Brewers Try To Be Division's Best
While several teams are lurking in the division, the Brewers certainly feel like they have the best team and aim to prove it on Friday. Their offense certainly has superstars in it, headlined by outfielder Christian Yelich. On the season, Yelich is hitting .335/.427/.719 with 29 home runs, 63 runs batted in and 63 runs scored. For good measure, he has also added 17 stolen bases on the season. Throw in players like Lorenzo Cain, Ryan Braun, Mike Moustakas, Yasmani Grandal, and others, and this is a team that can put runs up in a hurry if you are not careful.
Like the Pirates, they do struggle at times on the pitching side. Their bullpen, led by Josh Hader, is solid, but their starting staff leaves something to be desired. Friday's starter, Jhoulys Chacin, has definitely struggled this season.
Through 14 starts, he is 3-8 with a 5.88 ERA, 1.51 WHIP and opponents are hitting .265 against him. In 67 1/3 innings, he has allowed 69 hits, 44 earned runs, 14 home runs and has struck out 56 while walking 33. With both he and Chris Archer struggling, it is no wonder why the over/under on runs scored is 10.5.
Taking Pittsburgh's Moneyline
I have to say that I am not a fan of the pitching matchup for either side. Archer has been nothing but a disappointment in Pittsburgh (while the players that he was traded for are thriving in Tampa Bay). Chacin has also had a disappointing year to this point. While Milwaukee certainly has a prolific offense, Pittsburgh has just been mashing the ball lately, evidenced by their 24 runs in the last two games against Houston. Again, this one really could be a toss-up either way, but because it is a toss-up I like going with the team with the more favorable moneyline, and that is the Pirates at +138.