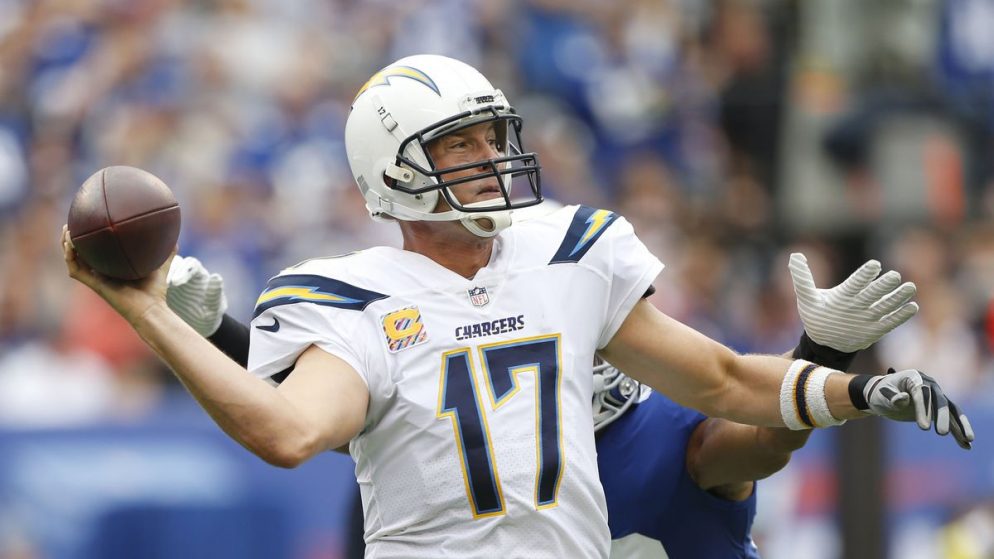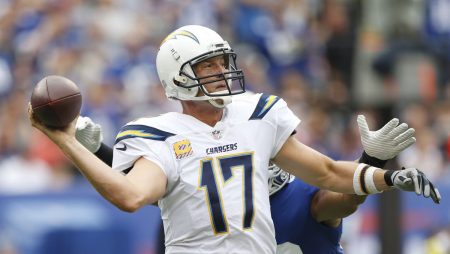 The NFL season is a few weeks from kickoff, but it's never too early to isolate a few teams to risk some futures bets
Another NFL season, another Super Bowl victory for the New England Patriots, who reigned victorious after a 13-3 drubbing of the St. Louis Rams, whom they smothered in the lowest scoring Super Bowl in league history. Last season, the Patriots were counted completely out by most of the league as a team too old and too broken to ever compete again for a championship.
Superstar and arguable GOAT, Tom Brady, was considered to be on his last legs. But despite opening as one of the favored teams in the league that preseason, doubters still counted the Patriots out, up until their Super Bowl appearance, where sharps of all shapes and sizes were quick to fade them, opting to take the Rams who were the "smarter" side in a sea of public money.
This preseason is no different. Somewhere, there is a team being counted out, a team begging for bets, and a team full of value.
So who's it gonna be?
Los Angeles Chargers +1800
For sharper bettors, the Chargers were one of the hotter teams to wager on this past season. Constantly getting deflated spreads and often counted out, the Chargers squad covered at a comfortable 55-percent rate and won their games at a 72-percent rate, finishing the season 13-5. Aside from success during the regular season, the Chargers clinched a Wild Card berth and upset the Baltimore Ravens as slim road dogs to face the Patriots in a 41-28 loss in the AFC Divisional round.
While the Chargers are supremely talented and led by underrated QB Philip Rivers, they have yet to make the final breakthrough this team has needed in past seasons. While they may not be the best NFL team in their own city (think about it), they still have the pieces to make a run in the AFC.
Preseason futures bets? Don't chance it. Wait for the Patriots or another AFC power to show their worth, then think about wagering on the Chargers. Remember, overreactions abound in the early goings of most NFL seasons, so a great price can be had if early stumbles occur.
Mind you, the Chargers open the season as three-point favorites to the Indianapolis Colts — hardly a healthy favorite. An upset could easily happen in that spot, giving you a slightly better end-of-week price on the Chargers. Don't sleep on them this year, but they may have to play for another Wild Card berth if the Kansas City Chiefs and their stud QB Patrick Mahomes has himself another stellar season.
Chicago Bears +1150
At almost 12-to-1, the Bears may seem to be a "square" Super Bowl bet, but keep in mind, with Mitch Trubisky at QB, the Bears seem to have finally found a dynamic young quarterback to receive snaps, and with studs on defense like Khalil Mack and Ha Ha Clinton-Dix, they have one of the scarier defenses in the NFL.
Like the Ravens, the Bears were one of the unlucky Wild Card home favorites to be felled by a scrappy road underdog, but even losing to the reigning Super Bowl champs still stings, coming down to a single missed field goal or not. With revenge on their mind and playing in an otherwise wide-open conference, look for the Bears to continually command the NFC North. This is a team with a defense that can bail out an offense, which is a rare luxury. They open the season as 3.5-point home favorites against the Green Bay Packers, which is a huge divisional game.
Futures odds for both teams are on the line in this game, so if you like their chances, lock in a Super Bowl wager before the game or be a gambler and pray they lose if you're looking to grab a slightly better number.