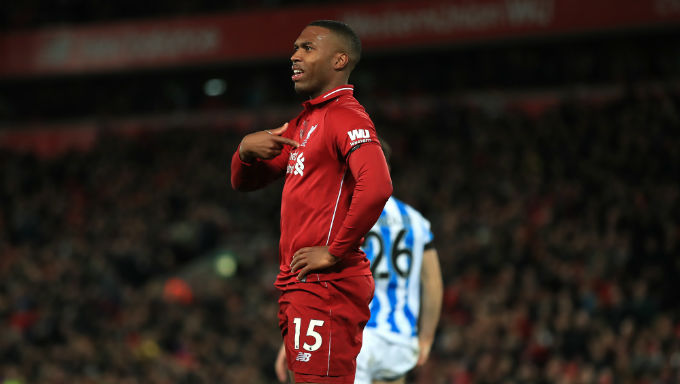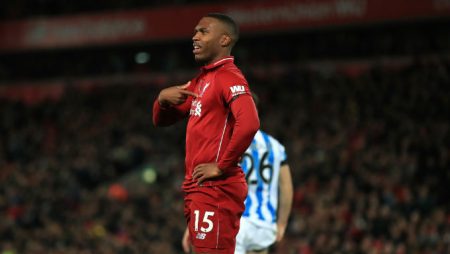 Daniel Sturridge has been banned from playing football for six weeks after being found to have breached betting rules.
Sturridge is currently without a club after leaving Liverpool this summer.
The striker has been given a six-week ban — four weeks of which are suspended — starting from July 17, plus a £75,000 fine.
It means he can play again on July 31 but is still searching for a new club.
An independent regulatory commission found two of 11 charges against Sturridge were proved.
He had instructed his brother Leon to bet on a possible transfer to Sevilla in January 2018, and gave him inside information.
The FA plans to appeal against the dismissal of the other allegations.
The FA, in a statement, said it "respectfully disagrees with the regulatory commission's findings and will be appealing against the charges which were dismissed and the sanction which was imposed".
Scholes Charged This Summer
Sturridge's ban comes a month after former Manchester United midfielder Paul Scholes was fined £8,000 for breaking football betting rules.
He placed bets worth £26,159 on football during his time as director of Salford City.
Scholes was found to have placed 140 bets over three and a half years, in breach of the FA's gambling rules.
The FA has strict rules on football betting for those directly involved in the game.
Their rules were tightened in 2014 to cover increased betting activity across all football.
What Next For Sturridge?
As for Sturridge, he is seeking a new club after seeing his £120,000-a-week contract at Liverpool come to an end last season.
The striker is said to be seeking a move to the MLS, while Aston Villa were reported to be interested in a deal earlier this summer.
New York could be a destination for the England man, although he also owns a house in Los Angeles.
Sturridge, 29, scored four goals for Liverpool last season but has not found the net since September.
The ex-Manchester City youngster cost Liverpool £12m back in 2013 but injuries largely blighted his career at Anfield.