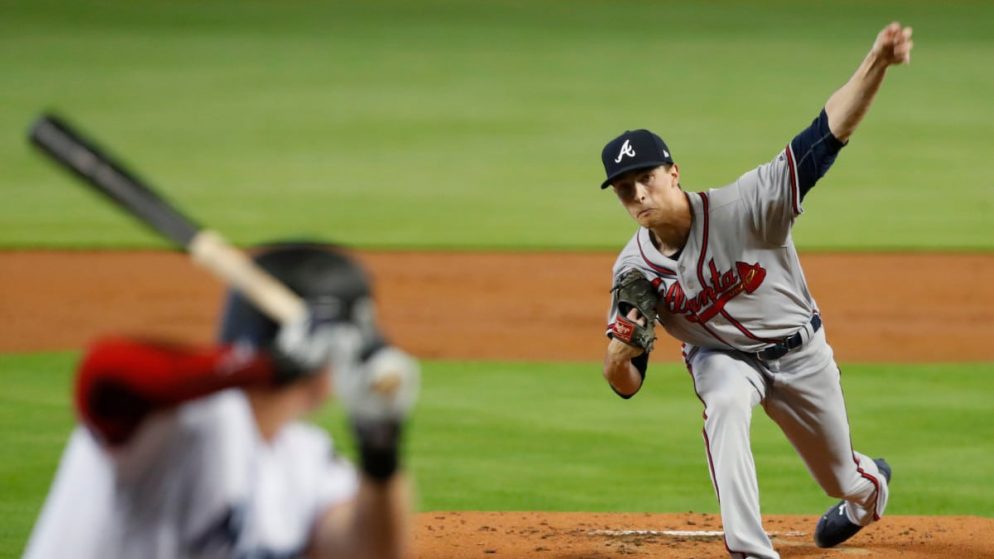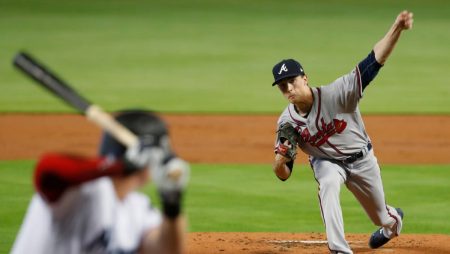 Sunday Night Baseball will feature a matchup of NL East division foes as the Atlanta Braves (50-34) take on the New York Mets (37-47) at Citi Field. This will be the last of a three-game set, and the Braves will be looking for the sweep after winning 6-2 and 5-4 Friday and Saturday.
For the Braves, they have now taken a commanding 6.5-game lead over the second-place Phillies and sit 13 games ahead of the reeling Mets. Still, the Mets have the ability to be in any game with some of their pitching, and that will definitely be the case on Sunday. The pitching matchup features the Braves' Max Fried (9-3, 3.96 ERA) going up against the Mets' Noah Syndergaard (5-4, 4.55 ERA). First pitch for this contest is scheduled for 7:08 pm ET.
The moneyline for this contest is set at the Atlanta Braves +100 and the New York Mets -110. The over/under for runs scored is set at 8.5.
By The Numbers
On the offensive side, Atlanta is certainly the stronger of the two teams. They currently rank fifth in the majors, averaging 5.43 runs per game (5.00 on the road). For the Mets, they come in at 17th, averaging 4.72 runs per game (4.97 at home).
On the pitching side, it is once again the Braves that come in with the advantage. They currently rank 11th overall with a team earned run average of 4.24 (4.03 on the road), while the Mets rank 21st with a staff ERA of 4.82 (4.28 at home).
When you put it all together, Atlanta holds the advantage in run differential as they rank eighth with a run differential of +49. For the Mets, they come in 21st overall with a run differential of -37.
Braves Look To Complete Sweep
The Braves have been rolling this year, and they would love nothing more than to finish the sweep on Sunday, particularly against a division rival. To do so, they will turn to Fried. On the season, Fried is 9-3 in 16 starts with a 3.96 ERA, 1.33 WHIP and opponents are hitting .266 against him. In 88 2/3 innings, he has allowed 91 hits, 39 earned runs, 11 home runs and has struck out 84 versus 27 walks.
While he struggled in early June, he has been better as of late. In his last outing, a 3-2 win over the Cubs, Fried went six innings, allowing two hits, five walks, and two earned runs while striking out eight. While he hopes to limit the walks on Sunday, he will look to build off of this start.
On the offensive side, you don't need to look much further than slugging first baseman Freddie Freeman to tell who this offense revolves around. On the season, he is hitting .310/.396/.590 with 22 home runs, 63 runs batted in and 62 runs scored (he leads the team in those last three categories). He is definitely a player to watch Sunday as he has also had success against Syndergaard. In his career, Freeman is hitting .444 in 18 at-bats with a home run and six runs batted in against the big righty.
Mets Hope To Salvage A Win
Thirteen games out of the division lead, the Mets have been trying to stay more out of public ridicule lately than fighting for a division title. As the trade deadline approaches, it is very likely that they will be sellers; the question is just whether they will look to retool or rebuild come the offseason. If they look to rebuild, Sunday's starter, Syndergaard, could be one name to look out for on the trading block.
This season, Syndergaard is 5-4 in 15 starts with a 4.55 ERA, 1.21 WHIP and opponents are hitting .253 against him. In 95 innings, he has allowed 91 hits, 48 earned runs, 11 home runs and has struck out 93 versus 24 walks. This will be his first start back from an injured list stint so it will be interesting to see how sharp he is and how deep he can go in the game.
On the offensive side, Pete Alonso has been simply brilliant this year. The big first baseman is hitting .278/.371/.629 with 28 home runs, 62 runs batted in and 53 runs scored. Like Freeman, he leads the team in all three of those last categories. He has been sizzling over the last month, hitting .304/.427/.637 with nine home runs and 19 runs batted in during that time. The problem for Alonso and the Mets is that there isn't a whole lot of protection around Alonso, so it will be interesting to see if Fried and the Braves attack the first baseman or make someone else beat them.
Atlanta Finishes The Sweep
Most any time I see Syndergaard as a scheduled pitcher, I give the Mets a chance. Still, Thor has hardly looked like his dominating self this year, and it is even more concerning in this one that it will be his first start back in the majors after rehabbing. He could come out and shut the Braves down, but with how the Braves and Fried have been playing this year, I think Atlanta is the smart bet in this one. For my money, I am taking the Braves at +100.